New Registered Yoga Teacher Registration Level – Available from 1 October 2017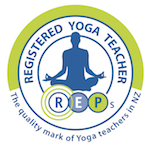 In response to the feedback received during the yoga consultation undertaken by ExerciseNZ and REPs, it was very clear that there was strong support for the establishment of a yoga registration level with a New Zealand based and recognised body.
Summary of key findings and REPs response to the feedback received
Below is a summary of REPs response to the feedback received, as well as clarification on key questions/issues that were raised:
REPs registration is a voluntary system. REPs registration is the expected standard in New Zealand for exercise professionals, which has resulted in significantly increased creditability for exercise professionals. With the new yoga registration level, in time these benefits will be extended to REPs Registered Yoga Teachers.
The new registration level will be based predominantly around the RYT200 qualification
There will be a verification/recognition process for those who have significant experience teaching yoga, but do not hold formal qualifications.
In terms of on-going education (Continuing Professional Development or CPD), for yoga REPs will initially recognise reputable/significant courses until such time as there are a number of courses available in New Zealand that are recognised under the REPs CPD system.
Professional insurance including statutory liability, professional indemnity, and public liability will be included with registration at the contractor level.
The registration level will be world class, with international recognition opportunities being developed. The register will be responsive to the needs of New Zealand yoga teachers.
REPs will work with ExerciseNZ, who are working with the Yoga Community in NZ to help ensure the great work yoga teachers do is recognised through the media, as well as supporting resource development for yoga studios and independent yoga teachers on issues such as health & safety.
How do I register as a Registered Yoga Teacher?
You will be able to apply for registration (or add yoga to a current REPs registration) from October 2017. Please keep a watch on our website, Facebook (NZREPs) and E-News for further updates.
Why use a REPs registered trainer?

A reminder about the importance of using a REPs Registered Exercise Professional.
REPs registered trainers have the knowledge, up to date skills, and professionalism to help you reach your goals safely & effectively.

YMCA – We are REPs Registered Exercise Professionals from Exercise Association of NZ on Vimeo.

Want to keep up to date on Industry Information? Follow us on Facebook

Our industry is a vibrant and ever changing one. We know that it can be hard to keep up so we work on keeping you up to date on some of the most important information through our facebook page. Click here now to follow us on facebook.

NZ Ministry of Health Recommends REPs Registered Professionals

The newly released Ministry of Health Going to the Gym guide recommends using REPs Registered Professionals. This is important recognition of the safe and effective exercise advice delivered by REPs Registered Trainers.

REPs and Exercise New Zealand (the industry association) provided input into the development of the guidelines, which provide the public with valuable information to consider before getting started into exercise.

You can view the new guidelines by clicking here

What to look for in a Trainer

Not sure what to look for when searching for a Personal Trainer? REPs have developed a simple guide to help you find a trainer that is the perfect fit for you.

You can view a copy of the brochure by clicking here

One of the key points is a simple one, when choosing a trainer or exercise facility, make sure they are registered with REPs.

Using a REPs registered trainer ensurse that they follow industry best practice guidelines, meet all education requirements, and continue to up-skill, and are bound by a code of ethics.

Why use a REPs registered facility?

A reminder about the importance of using a REPs Registered Exercise Professional.
YMCA Auckland & Hamilton are an excellent example of how registered exercise facilities commit to only use registered exercise professionals in exercise roles.


YMCA – We are a REPs Registered Facility from Exercise Association of NZ on Vimeo.

REPs Media Release – 20 September

Exercise for your Heart

"It can be tough for those who are active to watch family and friends who are suffering from the ill effects of inactivity. Approximately 33% of deaths annually are due to heart disease. This article has some easy information for those wanting to get someone active."

Click here for the rest of the story.

New Tell Me More Additions

Our range of consumer info guides, the Tell Me More series continues to grow with the new addition on Mental health, Nutrition, Making a splash. These guides are an excellent resource and to be used in conjunction with a REPs registered professional/facility, so ask your trainer for your copy now.

Looking to Work in the Industry?

Designed for those thinking about a career in the exercise industry in New Zealand.

Developed by the NZ Register of Exercise Professionals, in conjunction with the PT Council, and supported by ExerciseNZ. This is a comprehensive guide that outlines many of the factors to think about when considering a career as an exercise professional.

Click on the image on the right to view the guide online, or download a pdf version here (note: 31 pages, large 9MB file)
Save
Save
Save
Save
Save
Save
Save
Save
Save
Save
Save
Save
Save
Save
Save
Save
Save
Save
Save
Save
Save
Save
Save
Save
Save
Save
Save
Save
Save
Save
Save
Save
Save
Save
Save
Save
Save
Save
Save
Save
Save