REPs New Zealand works with many organisations in New Zealand. To help and develop the New Zealand fitness industry we work particularly close with:

The Exercise Association of New Zealand – The Fitness Industry Association
About the Exercise Association of New Zealand:
The Exercise Association of New Zealand (ExerciseNZ) is a non profit representative organisation, operating under an incorporated society structure. Their principal objective is to get more New Zealanders physically active at exercise facilities in New Zealand. ExerciseNZ's members are organisations that exist within the health/fitness/exercise industry. The majority of which are organisations that operate fitness/exercise facilities (such as fitness centres and health clubs). ExerciseNZ's members are wide and diverse, and include commercial operators (e.g. Les Mills and Contours along with hundreds of single site independent operators), non profit organisations (e.g. YMCA) and local government council facilities. ExerciseNZ has over 250 members, which represents approximately 85% of the industry.
Website: www.exercisenz.org.nz
Phone: 0800 66 88 11
Email: info@exercisenz.org.nz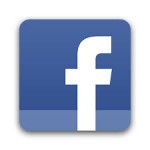 ---

Skills Active – The Industry Training Organisation
About Skills Active:
Skills Active Aotearoa is New Zealand's Industry Training Organisation (ITO) for the recreation, sport and fitness industries. They are a government-funded organisation and their role is to develop and facilitate world-class, nationally recognised qualifications that meet the needs of your business.
Website: www.skillsactive.org.nz
Phone: 0508 4 SKILLS (0508 4 754557)
Email: info@skillsactive.org.nz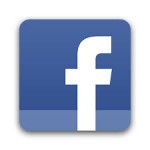 ---

PT Council of New Zealand – Helping Support Personal Trainers around New Zealand
About the PT Council of New Zealand:
The Council is a network of individual PTs committed to the enhancement of the Personal Training industry in NZ.
Regional meetings, facebook and this website provide a vehicle for PTs to discuss common issues and concerns of relevance to them and the Personal Training industry. The meetings are run by the Council regional representatives
Website: www.ptcouncil.co.nz
Phone: 0800 66 88 11 (answered by ExerciseNZ, who provide admin support to the council).
Email: info@ptcouncil.co.nz