CPD Course Registration
Information for Education Providers
Continuing Professional Development Points (CPD)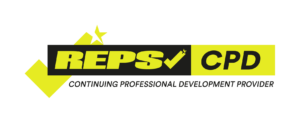 (Previously known as CECs)
CPD Allocation
CPD allocation is based on 5 CPD Points per 8 hours training. CPD points are allocated to training/education events such as workshops/conferences/conventions/training programmes etc on the following basis:
Courses/events that are fully assessed (i.e. have an exam and/or practical assessment at the end of the training that enables a pass or fail result) receive double CPD points allocation (so 10 CPD points for 8 hours of training) for those that pass the course/event.  Those that fail receive no CPD points.
Courses/events of less than one days duration are awarded CPD points proportional to the above calculation e.g. a 4 hour course that is non assessed is 2.5 CPD points.  Course CPD points are rounded to the nearest 1 CPD point.
Correspondence courses may be allocated CPD points as long as they are assessed, but receive CPD points allocation equivalent to a non assessed course.
A course/event may be awarded a maximum of 20 CPD points, the minimum is 1. Each year a registered individual is now required to gain 10 CPD points all of which must come from ongoing education.

A course/event that involves multiple non assessed topics over a short period (e.g. four 45 minute workshops in one morning) may be eligible for the assessed rate, if the course/event has been attended in full by a REPs reviewer (at the cost of the provider) AND the presenters are recognised experts in their field, and the majority of the topics are advanced in nature (i.e. not "back to basics" type material) AND the event/course is at least 4 hours long, and has at least 3 different topics and 3 presenters.
How the CPD period works
The "CPD year" for providers runs from 1 October to 30 September the following year.
So any course that applies for CPD points is awarded them from the previous October, up until 30 September,  eg. a course first run in February 2013 that applies for CPD points then it would be awarded CPD points from February 2013 to 30 September 2013 (so the course can be run as many times as the provider wishes during that period, and each time it will be eligible for CPD points, as long as the provider advises REPs of the dates).
How to register a course
Education providers register themselves as a CPD provider (they will then receive a website log in) for a yearly fee of $200 plus GST and then be able to register as many courses as they like throughout that registration year at no further cost. You can do so at the link below.
Important Links for Education Providers
You can register as a CPD provider here.
Promote your courses using the options found here (course must first be registered)
Save