REPs Registered Yoga Teacher
REPs is offering registration for NZ yoga teachers.
The new yoga registration level provides immediate recognition to those who deliver yoga in a range of settings and environments.
A registration option is also provided to yoga contractors which includes professional insurance cover which is crucial when running your own small business.
The registration level is world class with international recognition opportunities being developed through our partner register connections around the world.
The register will be responsive to the needs of New Zealand yoga teachers and will include areas such as health and safety resources and tools, ongoing education and upskilling, and new business opportunities through the tax deductibility of yoga via the Exercise Association of New Zealand Stress Management programme for employers (SMEAEP).
Benefits of REPs Registration for Yoga Teachers includes:
Recognition of yoga by a New Zealand based organisation committed to supporting yoga and all forms of exercise in New Zealand
Professional insurance cover for registered yoga teacher contractors (statutory liability, public liability, and professional indemnity cover)
Recognition by various government agencies including Inland Revenue for the purposes of tax deduction of stress management delivered programmes
The development of, and access to continuing professional development education opportunities delivered both as workshops, and in online formats. This includes the opportunity to participate in the national FitEx industry conference at significantly reduced rates for REPs registered exercise professionals.
Qualification Requirements to REPs Register
RYT200 – REPs recognises yoga teachers who hold a RYT200 qualification obtained from a registered yoga school. RYT200 meets the qualification requirement for REPs registration
For those who don't hold an RYT200 qualification
Verification Process – As we know there are a number of qualifications and training options offered to operate as a yoga teacher outside of the RYT200 qualification. REPs also offers a yoga teacher verification process which is available for those who hold other qualifications and/or experience that differs to the 200 hour qualification criteria, and which will be confirmed by a verification process administered by REPs.
How the Verification Process Works
REPs uses independent assessors to verify the knowledge, competency and skill of the yoga teacher. You can find more information on this process here.
How does the REPs Registered Yoga Teacher registration level work?
The registration process is quite simple
Initial registration
Simply download, print and complete our registration application form, including providing copies of qualifications. You can download a copy here.
Attach a copy of a first aid or CPR certificate. If you operate exclusvely from a REPs registered exercise facility our requirement is CPR. For all others a work place first aid certificate is required. You can read our full first aid requirements at this link
If you hold qualifications other than a RYT200 qualification, REPs uses a verification process which matches you to the Yoga Teacher registration level. Once the verification process is completed, you will meet the qualification requirements to register as a yoga teacher with REPs.
Continuing Professional Development (CPD)
Registered yoga teachers undertake regular Continuing Professional Development (CPD) to ensure they remain up to date with the latest research, knowledge, and evidence-based best practice to deliver safe yoga.
At your first re-registration in September 2018, all you will need to do is show that you have completed the equivalent of one day of assessed education in the registration year (our registration year runs 1 October to 30 September).
For registered yoga teachers, in addition to courses/workshops that have been allocated CPD points, the good news is that REPs does also have a mechanism to recognise training that is to a high calibre, but is not necessarily in a traditional workshop/event format.
Code of Ethical Practice
Yoga teachers agree to follow the REPs Code of Ethical Practice which provides important protection to the users of their services, and to peers. The code provides clear standards of ethical and professional behaviour expected of registered yoga teachers.
This code applies to all registered yoga teachers and exercise professionals and clearly identifies the expected level of professional behaviour required.
You can view the code at this link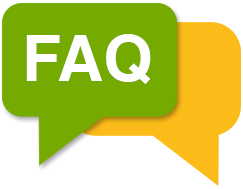 Need more registration information?
You are invited to check out our Yoga Teacher Registration Frequently Asked Questions page at this link
Save
Save
Save
Save
Save
Save
Save
Save
Save