11 October 2016
---
Depression and How Exercise Helps
Most of us experience being 'down' at some point in our lives. In fact 17.9% of women and 10.4% of men have been diagnosed with depression at some time in their lives.
And although we know it's common, experiencing depression can be a lonely business, especially when you feel the pressure to put on a brave face, and often those around you don't even know what's going on.
While a quick fix for depression would be great, the reality is that for many it is something that has to be managed, often for extended periods. For many of those with family and professional commitments, taking to bed to recover like you do when you have a bad cold is not an option (though very tempting some days) so the practical approach is to look at ways of managing and getting on with your day to day life, while looking after yourself.
5 July 2016
---
Are you keeping up with the latest in exercise trends?
No matter where you look there seems to be a new tool, workout or quick fix plan that promises great results.
Unfortunately, many of the latest trends become old news as they quickly fall out of favour due to being incorrect or unsustainable.
It's great that exercise and the exercise industry has the ability to change to reflect and embrace incoming science and innovation. This means that you can access the latest research and ideas, but just make sure that before you jump on the 'next big fitness thing' that you are confident it is not just a fad. A new innovation is more likely to lead to long term results when it comes with the assistance of a qualified, experienced exercise professional who can also motivate you to keep going.
Looking at the developments here and internationally in 2016, we have created a list of just some of the trends that we think will contribute to your health and wellbeing. This includes the latest technology and research partnered with expertise, to try now and keep doing in the long term.
10 May 2016
---
Your Desk Job May Be Shortening Your Life
Your desk job may be shortening your life. But it's not the water cooler gossip that is slowly sucking the life out of you, it's that seat and the amount of time you spend sitting in it.
There has been a huge amount of research over the last few years about the life shortening impact of being sedentary, with some people spending up to 13 hours a day in their chair in their homes and offices.
19 February 2016
---
Latest Exercise and Weight Loss Research – Can You Eat Less and Stay on the Couch?
You will have seen a few headlines in the media with headlines claiming that exercise does not help with weight loss, with some even asking whether you are 'wasting your time' at the gym.
While a headline can be shocking, what's behind a headline can often be something a little (or a lot) different to what it first appears. So before you ditch the workout and put your feet up let's take a look at the research study that inspired the headlines.
The main study that the latest round of articles has come from is from the City University in New York and is titled 'Constrained Total Energy Expenditure and Metabolic Adaptation to Physical Activity in Adult Humans'; perhaps a less catchy headline than 'gym users are wasting their time at the gym' but more truthful. The research did discover some limitations to weight loss and exercise, however despite the media headlines claiming going to the gym may be a waste of time, they actually reported that there was a POSITIVE relationship between exercise and weight loss. They did discover that the relationship was markedly stronger over the lower range of physical activity. In this study, the lower range is moderate activity, such as exercising regularly, the weight loss benefits plateau at the higher volume end.
26 November 2015
---
YMCA Auckland Recognised for Significant Contribution
Few exercise and physical activity providers can boast a long history as that of the YMCA Auckland.
When Richard Shalders founded the YMCA in Auckland in 1855, he set in motion an organisation that is still going strong today. While built on the same values as the original institution when it began over 100 years ago, it is clear that the YMCA Auckland has grown and adapted with the times.
Their first steps into the fitness side of physical activity came in 1972 the businessmen's health club opened on Pitt Street in Auckland. This club, under the leadership of CEO Marie Rendel was instrumental (along with Les Mills and Clive Green) in establishing the 1970's gym 'scene' that was the start of the industry in New Zealand we know today. Treadmills and pieces of resistance strength training equipment had to be designed and built by staff, as they were not readily available in New Zealand.
This facility was the first for YMCA Auckland, with the YMCA currently operating 12 exercise facilities across Auckland and Hamilton, of which 3 are owned by YMCA, and the remaining 9 holding management contacts with Auckland Council.
13 September 2015
---
Lets Get Exercising for Breast Cancer Awareness Month
Breast cancer is the number one cancer for women in NZ with 3000 women diagnosed each year. Even with rapid advances in research and treatment, over 600 women die from the disease each year.
October is Breast Cancer Awareness Month, and while the statistics make worrying reading, taking steps to reduce your risks and being aware of early detection make a huge difference to health outcomes for those diagnosed. The ten year survival rate for breast cancer diagnosed through regular mammogram is 92% (in comparison with 75% if a lump is the first sign).
Some women are at greater risk of breast cancer due to family members having the disease. This can cause worry, however, even among women who do have relatives with breast cancer, most will never develop it.
24 September 2015
---
Are you Keeping Up with the Latest in Exercise and Fitness?
Every year The American College of Sports Medicine undertakes a global survey to find out just what innovations and old favourites are making waves in exercise and fitness.
Rather than looking at fads that come and go, they look at the areas that have a long term and sustainable impact on health and fitness.
This year, losing their place amongst the top trends this year are stability ball, Pilates, indoor cycling and balance training.
So what made it to the top 5?
10 June 2015
---
Is Your Exercise Professional One of NZ's Best?
When you make it up a flight of stairs without puffing, or go for a day without pain from an injury. What about when you laugh, long and out loud and don't wet yourself. Or when you have that magic moment finding yourself fitting into that pair of jeans you couldn't zip up a few months ago.
At these times you probably say a quiet thanks to your personal trainer, your group fitness instructor, or the team at your gym.
Now is the time to say 'thank you' out loud, with nominations for the NZ Exercise Industry Awards open now.
Exercise professionals are a humble bunch, and they are more likely to be celebrating your success rather than their part in it. After all that's why they do what they do; to help you be the best you can be.
26 May 2015
---
SLEEP – It's 1/3 of the Better Health Triangle
Sleep is an important part of our health equation; we simply can't live without it.
Lack of sleep quickly leads to loss of concentration, tiredness, fatigue and impaired performance. In the long term, lack of sleep can contribute to negative health affects.
With all the health benefits of sleeping well, it is just as important as exercise and good eating patterns when we are looking at improving our health and fitness. Not getting enough sleep is linked with overeating and not having the energy to maintain a regular exercise programme. Just as you plan ahead with what you eat, and set aside time for regular exercise sessions, the key to getting quality sleep is to book it in and make sure it happens.
Click here to read the rest of this story
1 April 2015
---
New Trends in Exercise – How to Cut the Fiction from the Fact
It seems that new health and exercise trends are popping up all over the place; it's hard to keep up.
Luckily, if you work with an educated and skilled personal trainer that is REPs (NZ Register of Exercise Professionals) registered, you don't need to keep up. You have access to up to date advice on many topics whenever you need it by asking your trainer.
While many ideas are promoted as being new, the fact is that by the time a trend has reached the top trends list, it has probably been around for a while.
We recommend going straight to the experts. A REPs registered exercise professional who will be able to give you the background on any new development, and cut the fact from the fiction.
The area of health and exercise is one that's changing all the time, so what was recommended just a few years ago may be out of date. So if you are going to invest in yourself, you don't want to waste time on ideas that are out of date.
Click here to read the full press release
20 January 2015.
---
New Evidence Based Exercise Pre-Screen Tool Raises NZ Standards
REPs has released its evidence-based pre-screening tool to deliver high quality care to the NZ
exercising public, and further encourage collaboration with allied health professionals.
New Zealanders seek advice and services regularly from the exercise industry to positively impact their health and exercise. In order to establish a safe and effective exercise programme, an evidence-based process is required so that risk factors can be discovered and managed.
At the recent FitEx conference for the exercise industry, the New Zealand Register of Exercise
Professionals (REPs) launched New Zealand's first ever evidence-based pre-screening tool and best practice guide for exercise professionals. The system provides a cutting-edge new tool to deliver high quality pre-screening and exercise programme development. In the hands of REPs Registered Professionals, this tool will enhance the health benefits of structured exercise through a comprehensive screening process.
4 November 2014
---
Start the Conversation – It's good to look after yourself; it's part of being a man
Supporting Movember – Changing the face of men's health
New Zealanders are known for having a number 8 fencing wire attitude, and while this has it's advantages on the farm, when it comes to health and wellness of our men, it's no longer good enough to say 'he'll be right'.
More sensible is education about common diseases that affect the health of men and practical advice to maintain a healthy lifestyle. We need to get the message out that this is a conversation worth having.
November is 'Movember' – a men's health awareness month and a timely reminder that men's health, while not as much in the headlines as women's health issues, is just as important.
9 September 2014
---
High Intensity Interval Training and High Intensity Resistance Training
The panacea for all, or only for the super fit?
High Intensity Interval Training (HIIT), and High Intensity Resistance Training (HIRT) programmes have been in the news on TV and in the papers a number of times recently with people rightly asking the question – Are high intensity training programmes safe?
The answer came back loud and clear "Yes but…"
Until a couple of years ago you would have been forgiven for thinking that HIIT and HIRT was for athletes, and stayed on the treadmill for 45 minutes of steady state training finishing with a few light weights. With the arrival of exercise products such as Tabata and Crossfit, the fitness and exercise landscape changed. While trends come and go, it is clear that HIIT and HIRT are here to stay.
Click here to read the rest of this media release
28 July 2014
---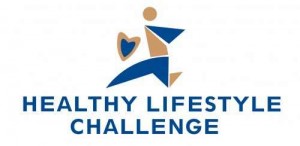 Are You Ready To Take a Fitness and Lifestyle Challenge?
Fitness and lifestyle challenges, where you set some short term (and long term) goals, and
commit for a set length of time (from as little as 4 weeks, through to the most well known Catch
Fitness 20 Week Challenge) have gone from strength to strength.
A fitness and lifestyle challenge involves not just exercising, but looking after other aspects of
your health such as healthy eating and wellbeing. Participants report enjoying the focused
nature of a set time frame, and the fun of working with other exercisers. With the extra support,
motivation and the social element that a group exercise challenge provides, you are looked
after and encouraged not just by your exercise professional, but also the people around you,
who are also getting motivated and rewarded as you reach your goals.
For more information click here
16 June 2014
---
*That Desk Job Could be Killing You – What Can You Do*
It turns out you were right. That desk job is killing you. But it's not the water cooler gossip that
is slowly sucking the life out of you, it's that seat and the amount of time you spend sitting in it.
Recent research carried out at the University of Sydney's School of Public Health has
uncovered some alarming statistics on how our sedentary lifestyles are shortening our lives
more than we realised. One of the most interesting points to come out of this study, and many
others like it is that the amount of time spent sitting can influence our health even if we are
active at other times. In other words, a short workout at the end of a day spent working in front
of your computer may not be enough to guarantee you a longer life.
Click here to read the full release
3 June 2014
---
*How the Right Exercise Can Help with Pelvic Floor Issues*
The New Zealand Register of Exercise Professionals (REPs) is Supporting Continence Awareness Week in June.
Do you know how many people you know who are affected by continence issues?
Most people don't, and those who do know probably didn't talk about it much. It's not a subject that is easily discussed, causing embarrassment for sufferers.
If you believe the advertisements on TV would have you believe, that women should expect to have incontinence when they laugh, cough or move fast.  They tell you it is normal and should be managed by purchasing their product – why fix the problem when there is a band aid solution.
19 May 2014
---
Inactivity in Women Over 30 Greater Health Risk than Smoking
'It's not what size your body is but what you do with it'- Lack of exercise overtakes obesity and smoking in biggest risk factor for heart disease in women over 30.
This has been reported in an Australian study recently released. The study looked at the data on heart disease risk and what conditions contributed to risk throughout different ages and population groups.
Previous research had resulted in the knowledge that high body weight, smoking, high blood pressure and physical inactivity are all risk factors for heart disease. This study specifically looked at how these risk factors changed over the lifespan of Australian women.
For more information click here
5 May 2014
---

*** REPs Media Release *** – Use Exercise To Stay Healthy this Winter
As the temperature drops and the weather becomes less inviting, the temptation to avoid heading out into the cold to exercise increases. However there is no better way to stay warm, stop your energy levels slumping mid winter, and staying positive than with a regular exercise session.
Winter is no excuse to stop or slow down your training. Sure it takes a bit longer to warm up, but with some easy adaptations and an indoor 'plan b' for those who like to train in the great outdoors, you can get through winter without hibernating like a bear or ending up resembling one.
7 April 2014
---
*** REPs Media Release *** – How to Feel Super After 60 With an Active Lifestyle
While the images we often have of the senior generations are of old folks sitting in their rocking chairs lamenting the loss of the good old days, the reality for many, and the future for us is of active vibrant lives lived to the full well into our twilight years.
Exercise professionals in New Zealand are leading the way with positive ageing, keeping people active regardless of their age, and understanding that keeping active and exercising is one of the best ways to improve quality of life.
For more information click here
24 February 2014
---
*** REPs Media Release *** – Is your Personal Trainer Up to Date with the latest Exercise Research and Techniques?
The exercise industry is known for its ability to embrace the changes that come with development of science and research. There are practices that even 20 years ago would have been popular that are now no longer accepted practice. Top personal trainers, exercise instructors and facilities across the country seek to make sure the exercise they prescribe, and the tools they use are safe, effective and up to date.
The NZ Register of Exercise Professionals (REPs) understands the need for those offering exercise advice to keep up to date and supports this through its globally recognised standards for registered exercise professionals.
For more information please click here
27 January 2014.
---
*** REPs Media Release *** – Reduce Your Risk of Type 2 Diabetes – Do Weight Training
Researchers have discovered another benefit of adding strength training to your exercise routine, and it's not just about looking and feeling great. Recent research suggests that regular strength/weight training (using weighted bars, dumbbells, weight stacks etc) will decrease your risk of type 2 diabetes, which is caused by lifestyle factors including obesity.
Diabetes is a well known health concern for many New Zealanders, with the latest statistics indicating that over 200,000 Kiwis suffer from the disease. We all know the benefits of exercise for reducing our risk of a variety of lifestyle diseases, as well as the mental health benefits. A new study has discovered that there is something more specific we can do to reduce our type 2 diabetes risk – weight training.
For more information please click here
14 January 2014.
---
*** REPs Media Release *** – S.M.A.R.T Exercise Goals for 2014.
A combination of time off from work, and an over indulgence of festive treats, and inspiring new year's resolutions means that January is a common time for many of us to make an extra effort to improve our health and fitness.
Over the New Year period many people make resolutions, to make themselves better, have a happier life and not surprisingly, lose weight and exercise more. It is an undeniable fact that by exercising regularly and maintaining a healthy weight, we are less prone to life style diseases, depression and just simply feel better about themselves.
So despite the knowledge that health and fitness New Year's resolutions are going to have an overwhelmingly positive impact on our daily lives, 88% of those who make New Year resolutions will fail (according to a 2007 study of over 3,000 people conducted by the British psychologist Richard Wiseman at the University of Bristol).
In order to not be part of the 88% with your health and fitness New Year's resolutions, take our advice and get SMART with your goals and resolutions. By having a clear idea of what you want to achieve, a plan of how you are going to get there, and support on the journey, 2014 can be the year you turn your resolutions into action and success.
Please click on this link to read our media release.
9 December 2013.
---
*** REPs Media Release *** – Research Confirms Using a Personal Trainer is Most Effective. Working with a personal trainer will make you fitter, stronger and increase your lean body mass more effectively than working out in an exercise facility or club on your own.
Please click on this link to read our media release.
25 October 2013.
---
On Saturday November 23rd, it's time for the fitness industry to celebrate its achievements and it's people with The New Zealand Fitness Industry Awards night.
After careful consideration from the judging panel, made up of world class leaders in the industry, the finalists for the 2013 have been announced. These include professionals coming from all over the country, from large faculties, small studios, and those who work independently. The overall effort these finalists have made during their careers has made New Zealand a healthier fitter place to live, and there is no doubt these trainers and facilities change lives.
4 October 2013.
---
REPs have developed a simple guide to help you find a trainer that is the perfect fit for you.
You can view a copy of the brochure by clicking here
The key message we are sharing is simple. The only way to get safe and effective exercise advice in New Zealand is to use REPs Registered Exercise Professionals and Facilities.
20 September 2013.

---

REPs at the Women's Lifestyle Expo.
Come along and meet the REPs team, Christchurch 5 and 6 October, who will be promoting the clear message to expo attendees that using REPs registered professionals and facilities is the only safe way to get exercise advice. We would love to meet you, so please stop by our stand.
For more info on the expo please click here
21 August 2013.
---

More than 1 REPs Registered Personal Trainer makes the final 10 in the International Life Fitness, Personal Trainers to Watch.
Life Fitness, a global leader in fitness equipment manufacturing, announces the top 10 finalists in the 2013 Personal Trainers to Watch competition, a program recognizing personal trainers around the world who demonstrate exceptional leadership, client support, motivation and inspiration. The 2013 competition generated more than 1,500 entries from 43 countries. Go New Zealand.
27 May 2013.
---
The International Confederation of Registers for Exercise Professionals (ICREPs) of which REPs NZ is a member, has recently admitted REPs United Arab Emirates (UAE) to its network. REPS UAE has just launched it's register and comes with the backing of its government.
We are pleased to welcome REPs UAE to ICREPs. Having REPs UAE recognised by ICREPs is an important step in helping improve the global recognition of exercise professionals to and from the UAE. The ICREPs network now includes over 75,000 exercise professionals, so represents a significant voice for the globally industry.
A matching process will be undertaken between the UAE and New Zealand registers to determine portability options for New Zealanders and individuals from the UAE between each country. We will keep you updated on progress in future REPs communications.
13 May 2013
---
REPs is supporting a one year Master's thesis scholarship for a study on the health effects of resistance training.
The scholarship will cover the academic fee to undertake the one year of study. To view further details of the scholarship, please click here.
This is a very unique and important opportunity for a current graduate to undertake study and research which will be used by our industry as we develop further our link to allied health. This research is important as REPs on behalf of the industry is positioned as the authority on exercise, fitness and wellness.
We strongly encourage graduates to apply as the application process closes on Friday 31 May 2013.
Save
Save
Save